I'm continously getting the following error anytime I try to upload an image through Beaver Builder (even as small as 20 kB images)…but the same images work no problem when uploading through WPs media section.
pain_and_injury_relief.jpg
Post-processing of the image failed likely because the server is busy or does not have enough resources. Uploading a smaller image may help. Suggested maximum size is 2500 pixels.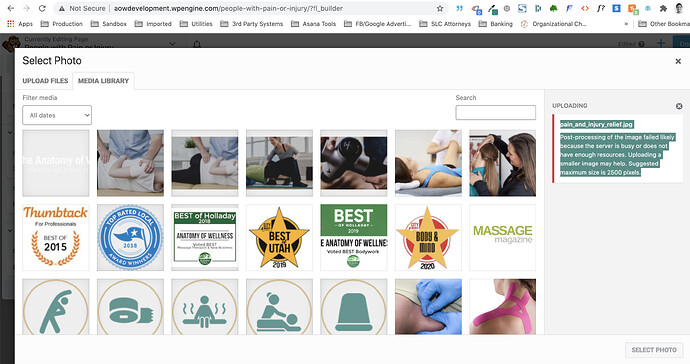 Any ideas?