Hey, everybody! I want to know if there's a way I could fix this. I edited my text so the name of my website "The Aesthetics Of Golf" is all together on the same line at the top of my page on all devises.
On my phone though it comes up with "Golf" appearing on the next line: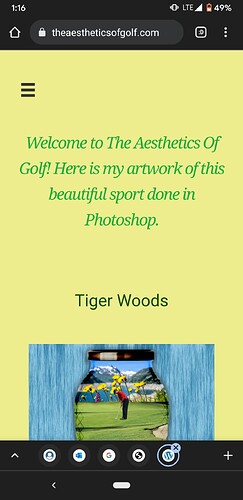 Any help would be appreciated

.