hi everyone - we are wanting to add a search box to the responsive menu.
I've selected show search menu, but the search isn't displaying in the menu.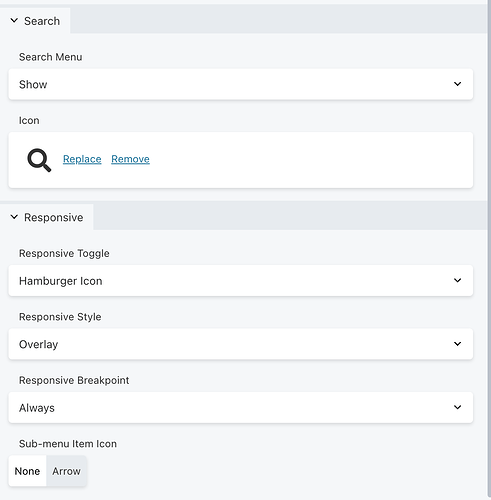 No search box is displaying on the menu.
I've tried several different modules and I can't seem to get this to work.
I'm currently using the "menu' module.
I've also tried these modules:
Power Pack Advanced Menu
Search box -yes, but you have to click the icon to get the search box.
UABB Advanced Menu
Search box - not an option