Hello,
Our website crashes when we use Beaver Builder to create new pages. Updating existing pages is fine but creating new pages with modules smashes the CPU on the server and the website goes down.
We tested by tracking the time we were using BB and at this same time I can see a chart where the CPU utilisation goes from 'sustainable zone' to 'burstable zone.'
It is now hosted on a AWS server
LAMP PHP7 instance.
The available memory is set to 256.
Does anyone know what I could check. Is there any think in server logs that would help?
Thanks for any suggestions.
Katie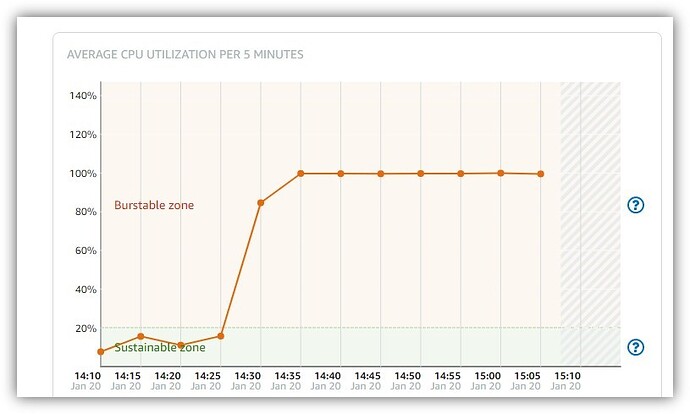 nce