This is the 1st alpha for our next major release of Beaver Builder.
Please do not use it on production sites, this build is for testing only.
This first build contains four major changes for you to try out
History Manager
Every time you make a change in a layout the state of the page is saved allowing you to quickly move forward and back to restore or undo changes.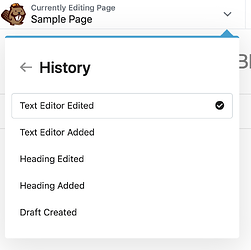 Touch Support
People that have iPads should find editing layouts is much easier with this alpha.
Module Copy/Paste
Yes, you asked for it and here it is! You can now export any modules settings to the clipboard and paste it into another module anywhere on the internet! No more exporting and importing via files.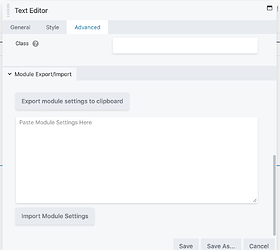 Performance
We have tweaked the way layouts are saved in the database and saved approx 60% space on average.
The zip will be available from your account area.
Changes:
2.3-alpha.2
Fixed JS errors in undo/redo
2.3-alpha.3
Fixed JS errors in copy paste module settings code.
Added translation support to module copy/paste.
2.3-alpha.4
Added error feedback under import button instead of in the textarea.
All settings are exported now, including visibility/logic settings.