Hi, I've tried to input the license key on our live site and it is still disabled and showing the message below.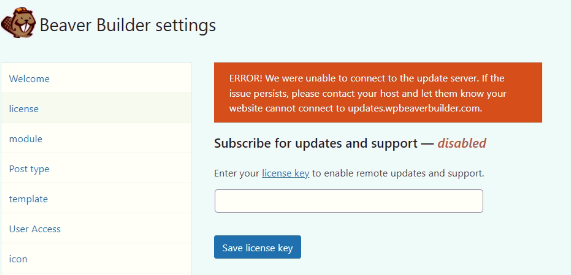 Message: ERROR! We were unable to connect to the update server. If the issue persists, please contact your host and let them know your website cannot connect to updates.wpbeaverbuilder.com.
But when I tried it on my localhost, the license key was accepted and new version updates are showing (2.5.0.1).
I am just wondering why the license key is not working on our live site but it is working on localhost. I've tried entering it so many times on live site Beaver Buillder setting. Is there any fixes or solutions in this area?