Hi there,
I've recently started using Beaverbuilder and I'm a real fan. But I run into this issue where the page I created in the Beaver Builder back-end looks different than the page I see when the page is published.
Based on this description one would say that there is a caching issue. However I always purge the Cache of the specific page in Cloudflare. But even when done, the issue remains.
I've also found another topic about removing the cache from the beaver builder settings. Yet that also didn't do the trick.
Does anyone have an idea what I'm missing?
Here is a screenshot from the backend of https://tj-da.com/nl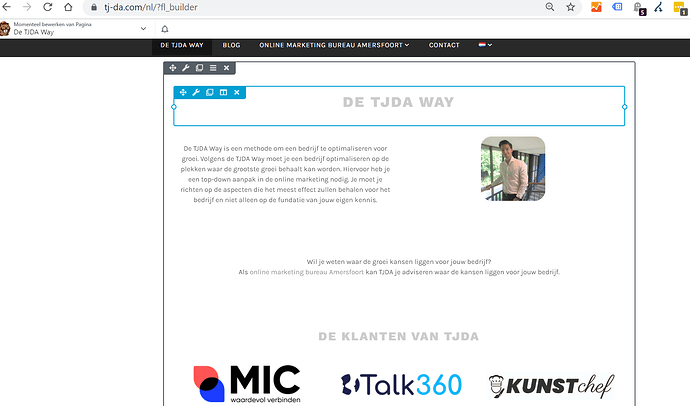 If you open the page incognito you see that it ignores the styling settings: De TJDA Way - Thijs Joosten (I can only upload one image)
If anyone is able to point me in the right direction I'll be very grateful

Kind regards,
Thijs