Hi!
I would like to use the Slideshow feature on sort of a profile picture for different services. So these pictures are not very large. Under 400px in diameter on a current standard resolution.
The navigation arrows appear pretty giant (also the light/dark setting doesn't appear to make a difference). The placement from the left/right edge also changes pretty dramatically when I switch to smaller resolutions / mobile view.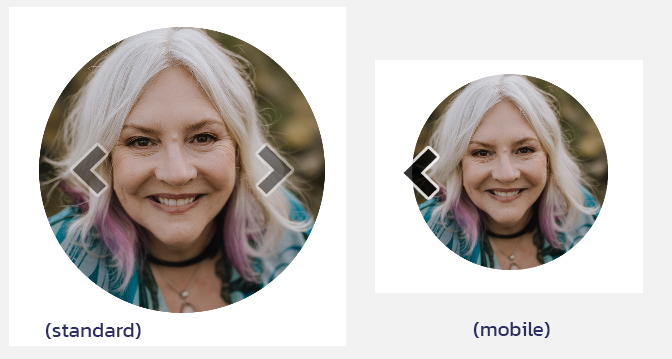 Is there any way I can control the look or size of these via CSS? Use a different icon, or size the arrows down at least? That would be really helpful.
Thank you for your help!