I inherited this webpage from my predecessor at work so I'll admit that I have limited experience with WP and Beaver Builder. I recently switched menus on the page and I think that might have been when this problem started. When in Beaver Builder or right after I exit BB everything appears correct.
But if I refresh the page or navigate in from an outside link this gap appears between the navbar and page content.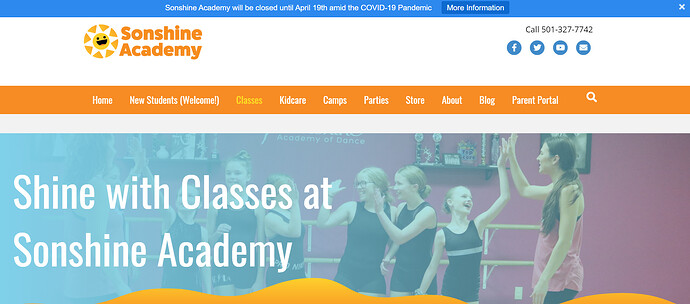 I' m not sure how to fix it as it isn't there when I am in the editor. I've tried adjusting the height and padding of both the first row and the header but nothing I've tried works. I thought that it was due to the menu change but when I switch back to the previous the gap is still there.
Here is the link to the page pictured but the problem is global.
https://sonshineacademy.com/classes/