Hi, I am a blogger and currently I am working on Reviews Case ( A site where I write product reviews) I am using Thrive architect to create custom designed pages like https://reviewscase.com/best-crossbows/.
I want to switch from Architect to Beaver.
This page is completely built using Thrive Architect. Such as there is a portion of Top Pics as in below image.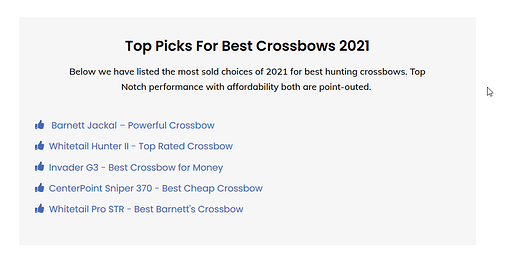 It is created using the Architect (page builder plugin).
There are other elements too like one I mentioned can I still switch from Thrive Architect to Beaver Page Builder plugin.