For some reason, the accessibility "Skip to Content" link is always showing when people are viewing my site. I've confirmed this by using a user session recording program.
The font changes as well when that link shows up at the top. Personally, I do not see any of that when I'm logged in and editing the page with Beaver Builder.
Here's an example page: https://adamhagerman.com/share-expenses-living-together/
Here's what they see: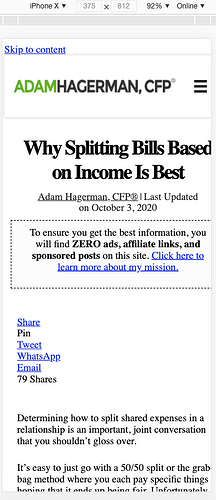 Does anyone know what on earth could be going on? Did I accidentally delete some code somewhere?