Hi,
I'm trying to remove completely all Google Font css form my BB Child theme because I'm now using local fonts.
I removed Google Font loading in Advanced option (attached image 1) but I still see the Google Css loaded into my page (attached image 2).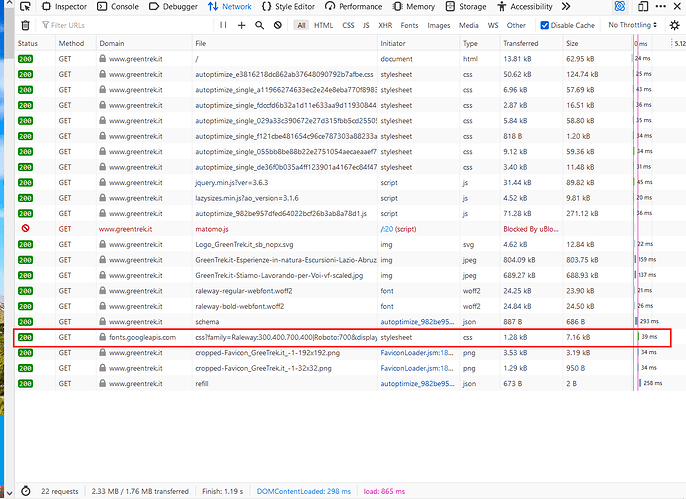 I tried also with the script indicated here, but with no luck:
Any Idea to resolve??
Thanks!