Hi! I'm super new to Beaver Builder (I usually use Elementor). I also know that there is a similar issue to mine that was posted in August 2015; however, a lot of the content is hidden, so I can't follow along with the instructions.
I'm currently using the Archi Template that has the Beaver Builder Lite Version.
When I open up the text editor on any page, this is what I'm seeing: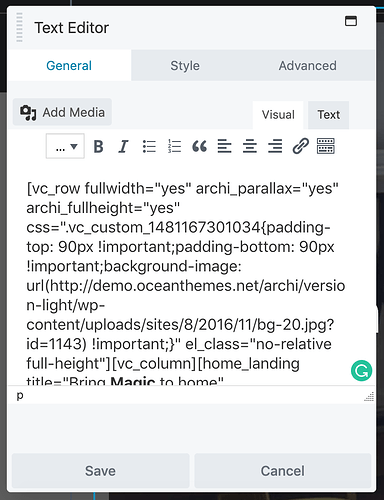 Is it normal to only have the code load like this? I've been searching for the past 2 hours on this issue, and I haven't been able to find anything. From all of the YouTube tutorials I have seen, BB has been a lot more user-friendly than this, so I'm wondering why mine is showing up this way.
In short, I need a lot of help on editing a pre-existing theme page.
Thanks!